April 21, 2011 Update
Jacob@DPD
April 12, 2011
6 Comments
We've just published a release that includes a number of new features and Interface Improvements:
1. Download Tracking
We've added real-time tracking of customer downloads for all new purchases made through DPD. In addition to showing the Buyer IP, DPD now displays the download IP, download date/time, the amount of data transfered/downloaded, the user-agent of the downloader (Browser / OS version) and if the download is complete to the best of our ability to determine.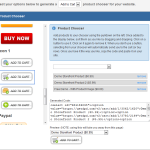 2. Pulldown Builder / Product Chooser / Super Product Choose-O-Matic 9000
Many vendors have asked us for a way to create a dropdown menu from multiple products. We've added this in to our Button Creator page- Click on the small Pulldown Builder link, select your products and button, drag them around to whatever order you like, and copy and paste the code to create easy pulldowns.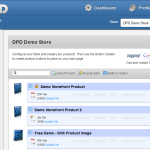 3. Interface Improvements
We've been moving DPD toward a 100% store based site for some time now and in this update we've taken a big step toward our goal. We've moved the store selector up to the header of the site so its out of the way for the vast majority of DPD users who only have one store of their account and made all nav menu options based on the currently selected store. Of course, if you have more than one store its just as quick and easy to switch between them or add more, but we think this cleans up the interface for the everyone and makes DPD easier to use.
We've also cleaned up the product list, moved a number of options to the left nav menu, and move the various create product buttons over on to the product list page. Every now and then we make a change on the development version that makes things so much easier to use that when we have to go on Production to help vendors it makes us angry that the feature is missing- these new interface tweaks are one of those features.
The Future of DPD
We have big plans for DPD in 2011 and this update is just the beginning. Our success in 2010 has allowed us to more than double development resources dedicated to to DPD. Look for a blog post soon with information on what's coming!