Introducing the New Responsive Cart and Checkout
Jason@DPD
February 17, 2015
4 Comments
Today we're happy to announce the newest version of the DPD cart and checkout. The new v3 version of our cart and checkout is now fully responsive for mobile devices, includes a slick one page checkout, and features new hosted product pages in addition to the cart index.
The New Cart
The new and improved Version 3 cart and checkout brings with it several changes that we think you will love: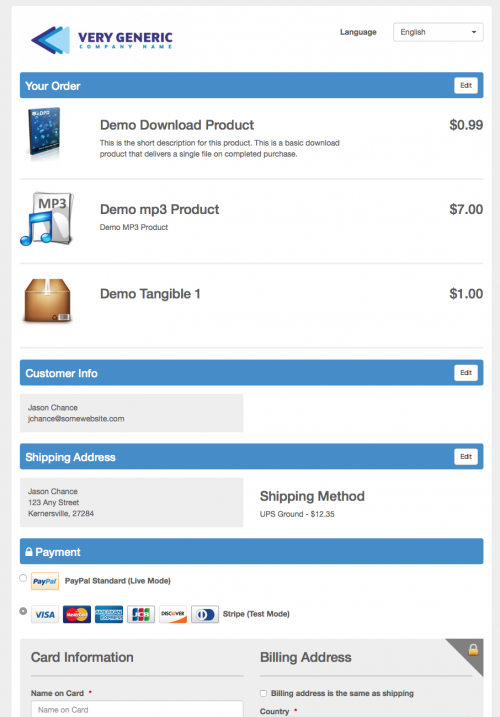 Responsive Cart Design. v3 blends a flat, modern look, with responsive design to make your store look great on all devices, big and small.
For the developers and designers out there, we based the new cart on Bootstrap 3's responsive grid system so it should be easy to customize.
One Page Checkout. DPD checkout now takes place on one page, with DPD loading whatever forms it needs (shipping, tax, etc.) based on what is in the cart. Where checkouts would previously be up to three pages they are now a single dynamic page. We've significantly shortened the conversion funnel for vendors which is proven to lead to more checkout completions.
More Languages. We've added 20 more languages to the DPD checkout! We've also made it easier to update translations in the future.
Hosted Product Pages
While you still have the option of adding our add-to-cart buttons to your website, DPD now provides hosted product pages that you can link to directly from your website, app, or even ads and forum posts. The hosted product pages use that mysterious "Long Description" field from product setup that we said we'd use in the future.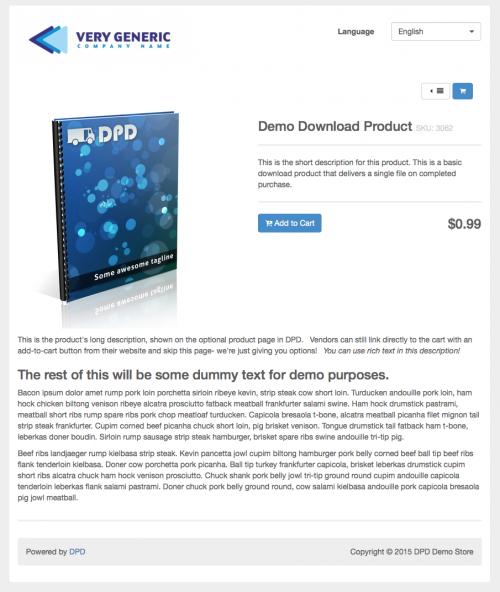 New Responsive Email Templates
To match our new responsive cart we've also updated our email templates to a new responsive design.
If you've already customized your emails we didn't overwrite them- you can get the updated responsive emails by clicking the "Switch to Default" link on any email editor page.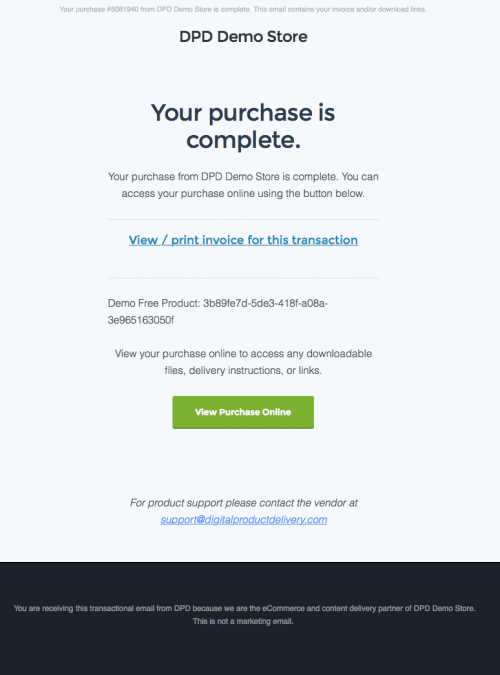 How to upgrade
All new stores will automatically be v3-enabled. Existing stores only take a couple of clicks. Please take a look at our KB article that guides you through the steps.
Upgrade to DPD's Responsive v3 Cart
We've worked hard to make this cart great. Please let us know what you think!
Coming soon!
We have a lot planned for 2015. Already in development we have session based download controls, a hosted ebook reader to help prevent sharing, Buy Now Widgets, pay-what-you-want products, and the return of subscriptions among several other changes.